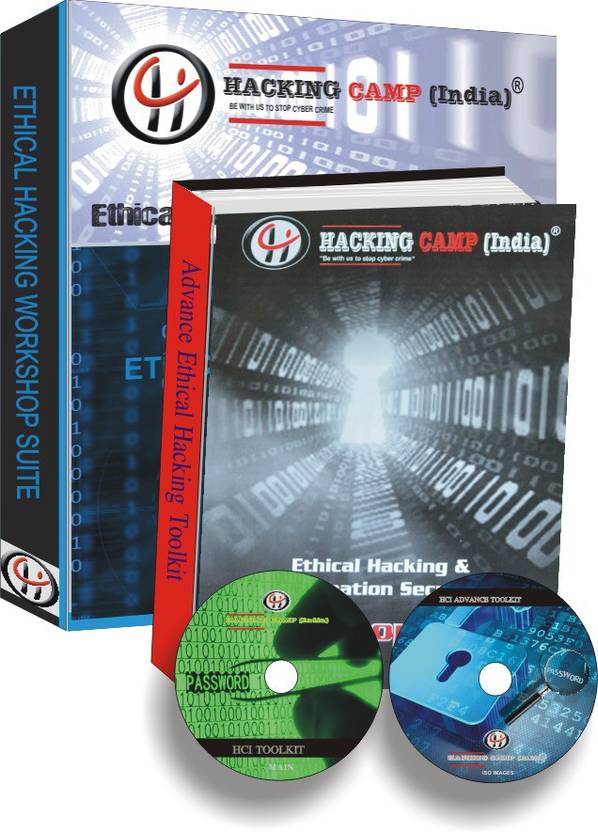 Click To Buy
Want to become the world's Best Professional Ethical "HACKER"?? The HCI Hacking TOOLKIT" which Contains Ethical Hacking & Information Security Secret Information with hacking & Security tools unknown to 99.9% of the world will teach you in Easiest ways. 100% Results Oriented TOOLKIT with all latest "HACKING" Techniques.... Small description of "Advance Ethical Hacking Toolkit" The focus of the Toolkit is to provide knowledge how to hack and how to protect oneself from the menace of hacking. In the book of toolkit will also be deliberated as to how one can protect oneself from various threats. i) HOW Domain shells are hacked by a person sitting miles away. Hence he/she gets control over the Computer and can operate the PC of victim. ii) HOW Accounts of Gmail, Facebook, and twitter may be hacked in Fraction of Seconds by other person. iii) HOW E-Mails from victim's account can be accessed/sent without actually logging into your account. You leave with the ability to quantitatively assess and measure threats to information assets; and discover where your organization is most vulnerable to hacking in this Toolkit. Surprised!!!!!!!!!!!!!!!!!! Don't be!!!!!!!!!!!!!!!!. With HCI Advance Ethical Hacking Toolkit trains the participants in every domain related to Cyber Security. However, you do everything – Ethically!!! To be an Ethical Hacker, it is important to think like a Hacker, rather a step ahead! The primary aim is to introduce to the current popular hacking attacks and explain the Hacking techniques to counter them. Don't worry, it would not be a "script kiddie" material, it will cover concepts and working of the major attacks related to Ethical Hacking and Information Security. Development of your own tools and Scripts will also be covered in kit. WHAT WILL YOU GET? The "Advance Ethical Hacking Toolkit" has including one hacking based CD and its has 300s of hacking software's and one DVD it has hacking based operating system and one virtual fake server. And the Book has lots of tricks with practical images about how to hack and secure yourself. WHY DO YOU NEED THE TOOLKIT?
• Be a Real Professional Hacker.
• Increase Real Hacking & Security Knowledge.
• Improve Network and System Security.
• Protect your email passwords and website.
• Decrease remote attacks on your systems.
• Improve your job prospects and get an edge over your counterparts.
• Learn use of Information security software tools, found rarely.
• Easily pass CEH, CHFI, CISSP, CISA certifications WHO CAN USE THE HCI HACKING TOOLKIT?
• Computer Students & Anyone who have basic knowledge
• School and College students who interested to learn Ethical hacking
• System Administrators & Network Administrators
• Regulators, Bankers & Insurance Professionals
• Risk Managers, IT Security and Control Professionals
• Sr. Network & System Administrators
• All Engineering, Science, MBA, PhD students and hobbyists can join the program, as Cyber Security has become the principal element of all the Companies/Industries.